For a moment on Sunday, it looked like the Seattle Seahawks' Jermaine Kearse would be the the hero of Super Bowl XLIX, when he made this catch in the fourth quarter with basically every part of his body and kept his team's hopes alive.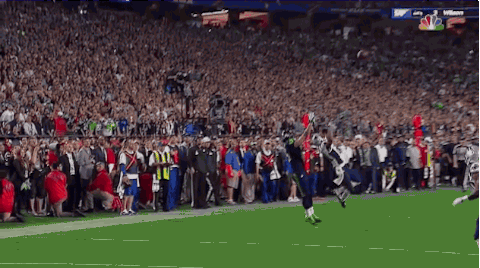 Of course, his quarterback proceeded to throw an interception and kill any hope of victory. But it shouldn't mean we forget this piece of greatness.
Also on HuffPost:
2015 Super Bowl Commercials
SUBSCRIBE AND FOLLOW
Get top stories and blog posts emailed to me each day. Newsletters may offer personalized content or advertisements.
Learn more