 Maybe you think that was a bad idea? Maybe you think it was immature? Maybe you think he should "respect the game" and not potentially compromise his performance for the sake of personal promotion?
Well, silence yourself. Because in the second quarter, Marshawn Lynch did this: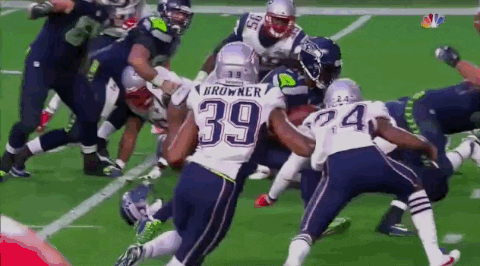 The Skittles diet. It works.
SUBSCRIBE AND FOLLOW
Get top stories and blog posts emailed to me each day. Newsletters may offer personalized content or advertisements.
Learn more