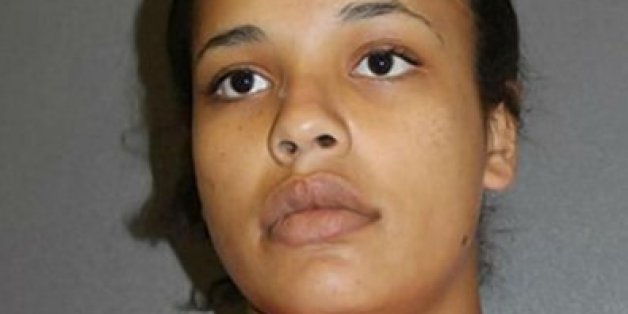 The arrest happened Sunday morning in Daytona Beach, Florida, when officers pulled over a car for having dark tinted windows and an open trunk with an unsecured bicycle, the Daytona News-Journal reports.
Officers asked for the licenses of Dougherty, front seat passenger Candyce Harden, and Crystal Matthews, who was in the back seat with the 11-month-old boy. Police won't say if either Harden or Matthews is his mother.
Officers discovered Matthews was on "Florida Inmate Release status" for the sale/manufacture/or delivery of cocaine, according to the police report.
When a K-9 unit arrived to check the car, all the passengers were asked to step outside of the vehicle. Harden held the child during the vehicle search.
No drugs were found and the deputy started returning the licenses back to Dougherty, Matthews and Harden.
Harden was charged with child abuse, possession of cocaine, possession of a controlled substance, two counts of possession of pills without prescription, possession of paraphernalia and smuggling contraband into a prison facility, jail records show, according to the News-Journal.
She was released after posting $4,500 bail.
Matthews and Dougherty were released at the scene. Volusia County deputies are not releasing the whereabouts of the child citing privacy laws.
SUBSCRIBE AND FOLLOW
Get top stories and blog posts emailed to me each day. Newsletters may offer personalized content or advertisements.
Learn more