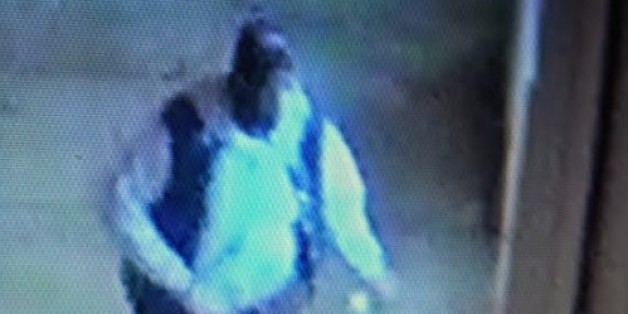 Grainy security footage released by police shows the attacker, who is described as a heavy-set black man in his 20s.
The suspect went on a slashing rampage beginning on a northbound #4 train around 1:20 a.m. Wednesday morning. The suspect approached a 35-year-old man on the train and stabbed him in the right side of his face.
Both the attacker and the first victim got off at Union Square station, whereupon the suspect fled. As he ran out of the station, the suspect allegedly slapped a woman in the face, then approached a second man, 46, and asked for $2. When the man refused, the suspect allegedly stabbed him in the face, too.
A third man, 59, was stabbed in the face while waiting for the M14 bus near Union Square. The victim said the suspect had come up to him and asked him for a dollar, which the victim refused.
All victims were taken to Bellevue hospital for treatment, where they were reported in stable condition.
Police sources described the slasher as a heavy-built and clean shaven black man with a missing tooth, 5-foot-9, 180-pounds, age 20-25. He was last seen wearing red and white sneakers, a black knit hat and a grey hoodie and was heading south towards Broadway from the train station, they said.
SUBSCRIBE AND FOLLOW
Get top stories and blog posts emailed to me each day. Newsletters may offer personalized content or advertisements.
Learn more