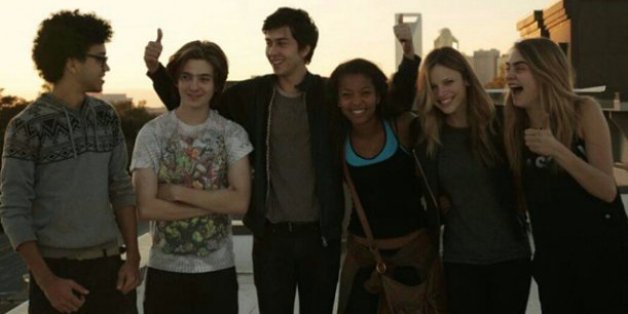 Another novel from John Green is getting the movie treatment, and it finally has a release date. In a new video on his Vlogbrothers YouTube channel, Green finally announced that "Paper Towns" will come out June 5 (!).
Though June seems far away, here are 5 reasons to get pumped for what is sure to be your new favorite YA book-turned movie, Nerdfighters.
1. John Green was an executive producer on the film.
Movies based on novels can go horribly wrong, but thankfully our favorite YA author had a say in the film as executive producer and even shared what it was like on set during filming.
2. Nat Wolff nabbed the lead role.
Nat nailed his role as Gus' best friend Isaac in "The Fault in Our Stars," but his acting skills deserved more screen time. We can't wait to see him in another John Green project as a central character.
3. Cara Delevingne will be the perfect Margo Roth Spiegelman.
As part of John Green's "Question Tuesday" series, Cara answered questions from Nerdfighters and talked about being an alien-fighting Princess Peach on a unicorn. All her wacky answers and funny comebacks seem like the perfect way to bring Margo's eccentric personality to life.
4. The cast and crew became really close.
If you followed any of the actors in "Paper Towns" during filming, you can tell everyone became good friends and had a blast on set. If this chemistry translates on the big screen, the movie is going to be awesome.
Also on HuffPost:
20 John Green Quotes From Tumblr
SUBSCRIBE AND FOLLOW
Get top stories and blog posts emailed to me each day. Newsletters may offer personalized content or advertisements.
Learn more