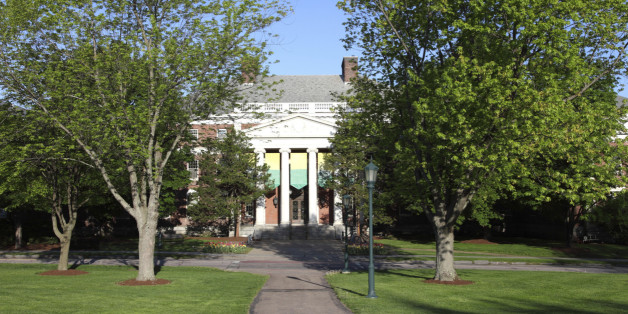 Rocko Gieselman looked like any other undergraduate at the University of Vermont but perhaps a little prettier, with pale freckles dancing across porcelain skin and bright blue eyes amplifying a broad smile. Black bra straps poked out from a faded black tank top emblazoned with the logo of the indie band Rubblebucket; a silver necklace with an anchor dangled over ample décolletage.
Gieselman, a 21-year-old senior majoring in gender studies, was chatting cheerfully from a futon, legs tucked sideways, knees forward. In the tidy, poster-filled apartment that Gieselman shares with a roommate near campus, we were discussing the dating landscape. Gieselman, who came out in seventh grade, blushed and smiled shyly: "My partner was born female, feels female. The partners I'm attracted to are usually feminine people."

SUBSCRIBE AND FOLLOW
Get top stories and blog posts emailed to me each day. Newsletters may offer personalized content or advertisements.
Learn more