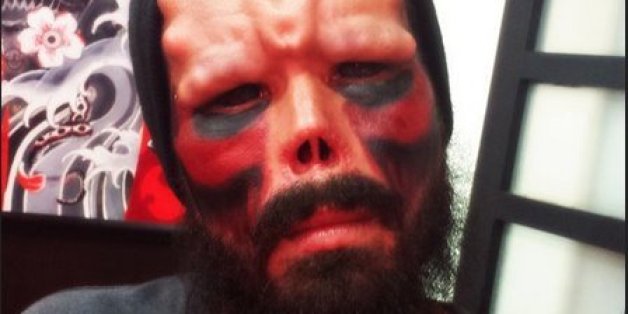 A man in Venezuela has gone to extreme lengths to look like a comic book supervillain.
Henry Damon has had two eye tattoos, numerous face tattoos, several silicon injections into his forehead and even cut both of his nostrils in a quest to look like Captain America's nemesis Red Skull.
Also on HuffPost:
9 Ridiculous Face Tattoos
SUBSCRIBE AND FOLLOW
Get top stories and blog posts emailed to me each day. Newsletters may offer personalized content or advertisements.
Learn more