Pesto is the perfect quick fix for an otherwise boring weeknight dinner -- but why settle for the same old basil-based recipe? Give your pesto a superfood boost by using kale, and you can take your dish to a whole new level.
Kale Pesto
Recipe by Catherine McCord of Weelicious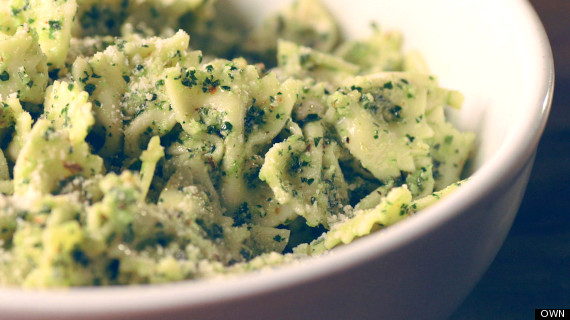 2 c. packed kale leaves
1/2 c. toasted walnuts
2 Tbsp. parmesan cheese, grated
1 garlic clove, roughly chopped
2 Tbsp. lemon juice
1/2 tsp. kosher salt
1/4 c. olive oil
Place all of the ingredients in a food processor and puree until smooth.
Serve on top of your favorite pasta (or use as a healthy sandwich spread).
Also on HuffPost:
Easy Ways To Dress Up Boring Pasta
SUBSCRIBE AND FOLLOW
Get top stories and blog posts emailed to me each day. Newsletters may offer personalized content or advertisements.
Learn more