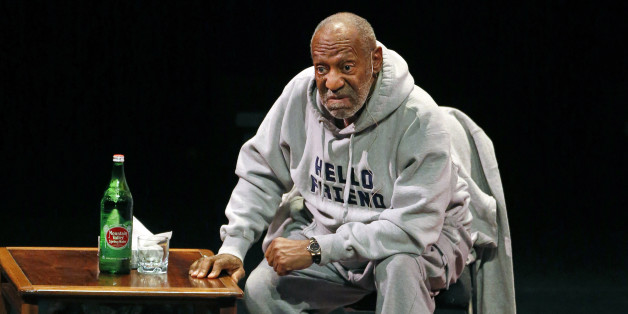 "Dear Fans: GOD has Blessed me with a wonderful gift to share with all of you. For 53 years I have continued to master this gift, which heals the soul and warms hearts. Laughter! I thank you, the theatre staff (Wilbur Theatre), the event organizers and the Boston Community for your continued support and coming to experience family, fun entertainment. Hey, Hey, Hey -- I'm Far From Finished."
Cosby released a similar statement last month before his two Denver shows, saying then that he was "far from finished." He has also said before that he will continue to share his "gift" of comedy with "the world."
The theater owner and promoter behind the Boston dates, Bill Blumenreich, said he had tried to cancel Cosby's shows, but the comedian would only let him cancel seven of the nine that were planned.
"I tried to cancel all the shows," Blumenreich told the Boston Herald, "but I had a contract with the guy and, for these two shows, he's holding me to the contract." Thanks to the snow, the show has been canceled regardless, at least for now. It's unknown whether the Boston dates will be rescheduled.
Related on HuffPost:
Bill Cosby Over The Years
SUBSCRIBE AND FOLLOW
Get top stories and blog posts emailed to me each day. Newsletters may offer personalized content or advertisements.
Learn more