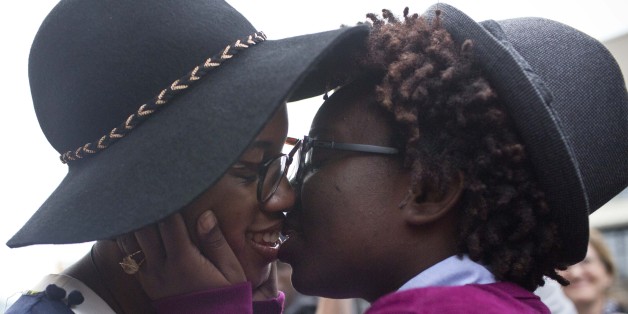 Before Monday, Valerie LaBonte and Stephanie Johnson did not feel whole.
Although the couple, who have been together for nearly four years, wed last year in New York City, their marriage was not recognized in Alabama, making it difficult for the couple to buy a home together in Troy, forcing their four children to live under two separate roofs. In addition, their married name, LaBonte, was not recognized in the state.
SUBSCRIBE AND FOLLOW
Get top stories and blog posts emailed to me each day. Newsletters may offer personalized content or advertisements.
Learn more