It's only February, but holy prepare-your-tastebuds has it already been a good year for sriracha lovers. In January, Lee Kum Kee introduced a new sriracha chili ketchup and in February, we can report that Heinz Ketchup has officially released a new tomato ketchup blended with SRIRACHA.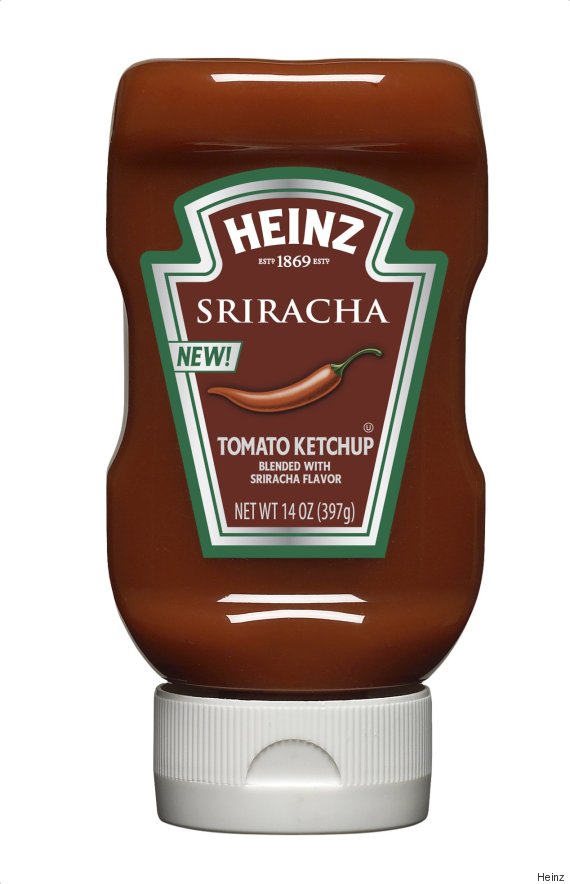 Available at Walmart, Target and a few other select retailers, the sriracha ketchup is recommended by the folks at Heinz to pair well with cheeseburgers, French fries, hot dogs, chicken, eggs and you know what to put goddamn sriracha on everything else.
Here's what HuffPost Taste thought of the ketchup that's sure to catch on as a mainstream condiment:
"This is still intensely sweet, as you'd expect from Heinz ketchup, but there's a little tingle of an afterburn. It won't satisfy a sriracha craving for a real sriracha fan, but it's a nice compromise for those who are afraid of heat (and for those who may be addicted to sugar)." -- Kristen Aiken, Executive Editor, HuffPost Taste
"I like it! It's a little sweet, but l totally like it. It's an improvement on Heinz, maybe not on Sriracha though." -- Alison Spiegel, Editor, HuffPost Taste
Just think -- for only $2.69, you can make your taste buds do this:
SUBSCRIBE AND FOLLOW
Get top stories and blog posts emailed to me each day. Newsletters may offer personalized content or advertisements.
Learn more