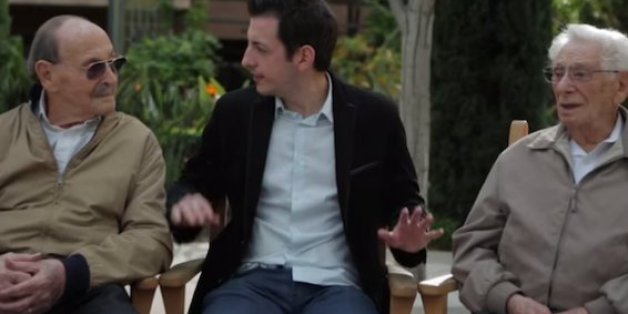 What do residents of the Los Angeles Jewish Home have to offer when it comes to dating advice? Based on this video produced by the home, plenty! As a spokesman for the Jewish Home noted, its residents are "experts who have seen it all before." The topics covered include having sex on the first date, who should pay for dinner and whether online dating is the way to go.
SUBSCRIBE AND FOLLOW
Get top stories and blog posts emailed to me each day. Newsletters may offer personalized content or advertisements.
Learn more