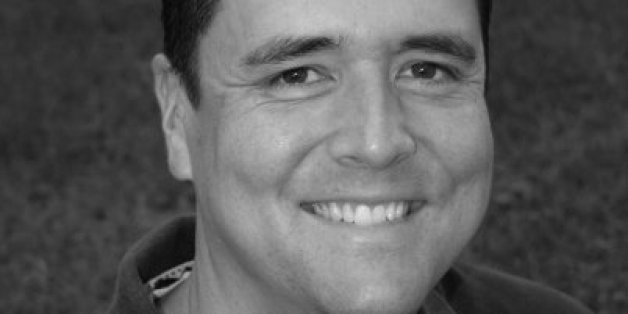 John Dehlin, a popular Mormon podcaster who has publicly expressed doubts about his faith, has been excommunicated from the Church of Jesus Christ of Latter Day Saints.
Dehlin says he received the news in a letter from North Logan Utah's Stake President, Bryan King, which he provided to The Huffington Post via email.
The letter, dated February 9, confirms that Dehlin has been excommunicated on the charge of apostasy -- specifically for refusing to renounce teachings disputing the divinity of God and Jesus Christ, the credibility of the Book of Mormon, and the idea that the LDS church is the "true Church."
Dehlin is the founder of "Mormon Stories," a podcast and website that has become a forum for Mormons who have questions about their faith. King claimed Dehlin's Internet presence has "led others away from the Church," according to the letter Dehlin provided.
"I acknowledge your right to criticize the Church and its doctrines and to try to persuade others to your cause," King writes in the letter. "But you do not have the right to remain a member of the Church in good standing while openly and publicly trying to convince others that Church teachings are in error."
In addition to the charges listed in the letter, Dehlin claims he's being targeted for expressing public support for same-sex marriages, and the ordination of women. Last June, the LDS church excommunicated Kate Kelly, the founder of a group that advocates for gender equality and the ordination of women to church's all-male priesthood.
In a press release, the church's public affairs department said that decisions about disciplinary action are made at the local level. Media relations manager Eric Hawkins emphasized that Dehlin's support for same-sex marriage and women's ordination were not among the reasons King listed for the excommunication. It was Dehlin's public questioning of core Mormon teachings -- like the credibility of the Book of Mormon -- that apparently caused the rift.
"Church discipline is not designed to be the end of the process, but the beginning of the road back to full fellowship," Hawkins wrote in the statement. "One who leaves the Church is always welcome to attend weekly worship services and is always welcome to return to Church membership through the grace and Atonement of Jesus Christ."
As an excommunicated Mormon, Dehlin was asked not to wear temple garments, pay tithes, give speeches in church, partake of the sacrament, or offer public prayer.
In a statement, Dehlin said that he and his wife were proud to stand up for freedom of expression, and gender and marriage equality.
"While we are saddened that the LDS Church has chosen to excommunicate me for publicly supporting these values, we support the church's right to make this decision," Dehlin wrote. "We look forward in the coming years to providing increased emotional, psychological, and community support to the increasing number of Mormons who are unable to abide LDS orthodoxy –- whether remaining inside the church, or leaving the church."
Joanna Brooks, a Mormon blogger, told HuffPost she was saddened to hear about Dehlin's excommunication. She applauded Dehlin for creating an online space where Mormons struggling with their faith could find a sense of community.
"Excommunicating John will do nothing to address the needs of thousands upon thousands of Mormons who love their faith but who can no longer believe in an orthodox or traditional way, or to resolve conflicts over Mormon doctrine, history, and practice," Brooks told HuffPost in an email. "Excommunication is a sixteenth-century answer to a twenty-first century problem. I count both John and the men who excommunicated him my Mormon brothers still."

SUBSCRIBE AND FOLLOW
Get top stories and blog posts emailed to me each day. Newsletters may offer personalized content or advertisements.
Learn more