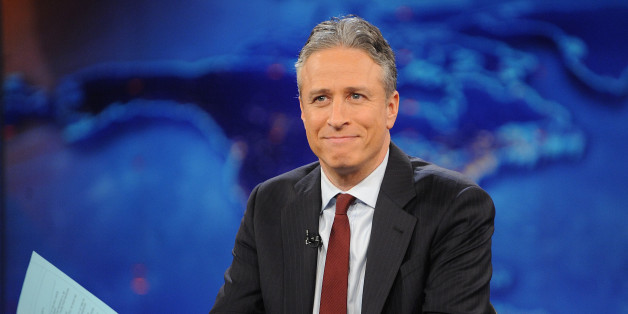 After more than 15 years at the helm of Comedy Central's "The Daily Show," Jon Stewart has become a pillar of American television and his searing satire has won the hearts of viewers -- of all stripes -- around the nation. As Comedy Central president Michele Ganeless wrote, "His comedic brilliance is second to none."
On Tuesday, Stewart's announcement that he will leave "The Daily Show" was met with a range of reactions: from shock and sadness, to appreciation for a man whose wit is legendary.
Here are some notable reactions to Stewart's announced retirement.
You're the best Jon, it's really that simple. Please take all the time you need to finish, like years!! Just keeping it 100!! #cantquityou
Washington is rigged for the big guys - and no person has more consistently called them out for it than Jon Stewart. Good luck, Jon!
Congratulations to Jon Stewart on an extraordinary groundbreaking run.
I KNEW WHEN JON STEWART LEFT TO DIRECT THAT MOVIE HE WAS GONNA TRY SOMETHING LIKE THIS
Overheard multiple times around the House chamber during votes just now: "Jon Stewart's leaving the Daily Show?!"
what will we do without you, Jon Stewart, oh captain our captain? @TheDailyShow
Just had the honor of being the great Jon Stewart's guest on @TheDailyShow, where he announced he's leaving. Emotional night. #jonstewart
So, we have to navigate the poop-dipped trainwreck of the 2016 election WITHOUT Jon Stewart hosting @TheDailyShow? Hmmm...
Jon Stewart is leaving @theDailyShow, one of my favourite TV programmes ever. That's major news to get over your morning tea. #BritishGrief
Tonight! For once, you wanna stay through the interview.
SUBSCRIBE AND FOLLOW
Get top stories and blog posts emailed to me each day. Newsletters may offer personalized content or advertisements.
Learn more