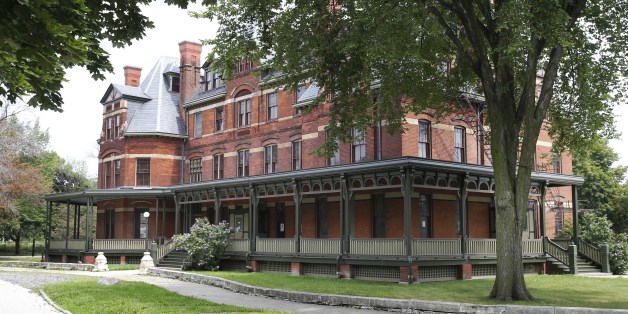 Chicago is about to get a new national park -- its first ever.
The White House announced Tuesday that it will designate a section of Chicago's historic Pullman neighborhood on the South Side as a national monument. President Barack Obama, whose community organizing work began in the neighborhood, is expected to personally announce the news in Chicago on Feb. 19, DNAinfo Chicago reports.
Constructed for engineer and industrialist George Pullman, the district was a planned model industrial town, one of the first of its kind, marking a significant shift from the rundown living conditions more typical of working-class neighborhoods. Company workers were required to live in company-owned residences, with the first moving into the district in 1881. Visitors from around the world attending the World's Columbian Exposition traveled in special trains to view the lauded district in 1893.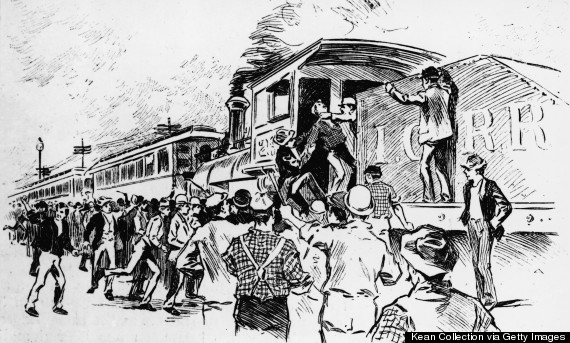 Illustration of strikers driving out an engineer on the Illinois Central railway line during the Pullman strike in Chicago, 1894. (Photo by Kean Collection/Getty Images)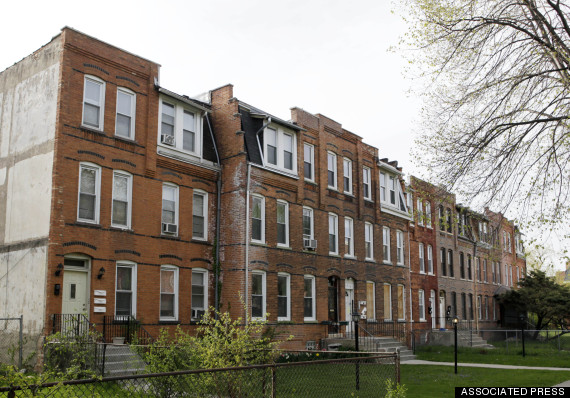 In this photo taken Monday, April 19, 2010 shows a section of the original 1880s Pullman Palace Car Company's worker's housing units in the North Pullman neighborhood of Chicago. (AP Photo/Charles Rex Arbogast)
"Pullman is a place associated with many significant events of our cultural heritage over the past 150 years such as innovative rail passenger travel, town planning, immigration, integration, economic recession, labor conflict, civil rights and change," Shymanski said. "It is a place where people can commemorate, celebrate and learn from our past and discuss the future of our nation."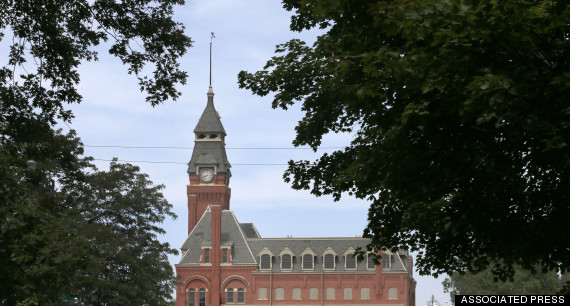 In this Friday, Aug. 22, 2014, photo the clock tower of the historic Pullman railcar administration building stands in the Pullman neighborhood of Chicago. (AP Photo/Charles Rex Arbogast)
The designation will mean that the district's Clocktower Building will be converted into a visitors' center, and National Park Service rangers will provide security and other services, the Chicago Tribune reports. According to an economic report by the National Parks Conservation Association and others, a Pullman national park is forecast to attract over 300,000 visitors annually by its tenth year of full operation, providing an economic boon to the area.
Obama's announcement will be made less than a week before his former White House chief of staff Rahm Emanuel is seeking reelection as Chicago's mayor. The timing was called into question Tuesday by mayoral challenger Bob Fioretti, who was formerly president of the Pullman foundation.
"Hopefully the Mayor and the President will both highlight and credit the five decade grassroots effort that led to this, because right now it just looks like politics," Fioretti said in a statement, noting that he has been pushing for a Pullman national park "for years."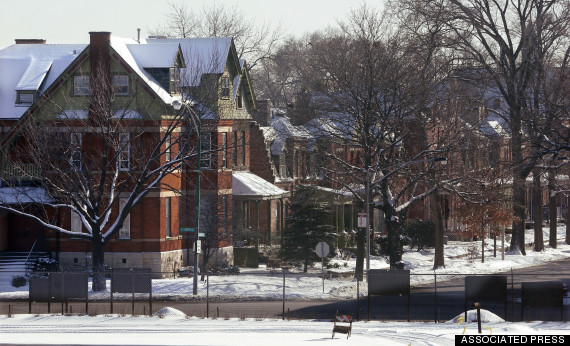 A row of homes is seen across from the Pullman Factory in Chicago, Wednesday, Feb. 13, 2008. (AP Photo/Seth Perlman)
SUBSCRIBE AND FOLLOW
Get top stories and blog posts emailed to me each day. Newsletters may offer personalized content or advertisements.
Learn more