What is true love? True love is meticulously crafting Rainbow Heart Cookies. Your swain will fall for you all over again, once they see the special gift that calls for butter, confectioners sugar, egg yolks, flour, sprinkles, food coloring, salt, vanilla extract and equal parts love and labor.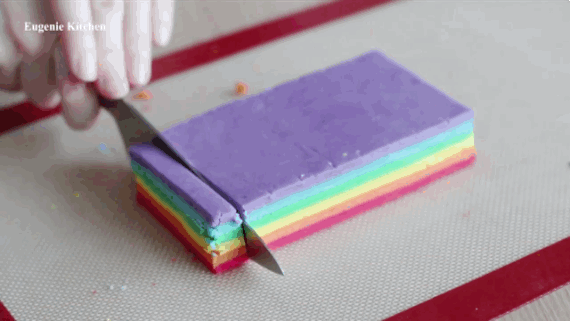 Yes, these painstakingly resplendent confections are a gift that defeat any attempt at romance, be it roses, chocolates or diamonds. These cookies say "I love you" without uttering a single word. Your beloved may refuse to take a bite, for the cookie's stunning beauty is almost too much to ingest. But you will insist. You'll say, "Please, lover, I made these leavened sucrose treats for you. I was put on earth for one reason, and here I present my devotion to you in the form of a sweet treat."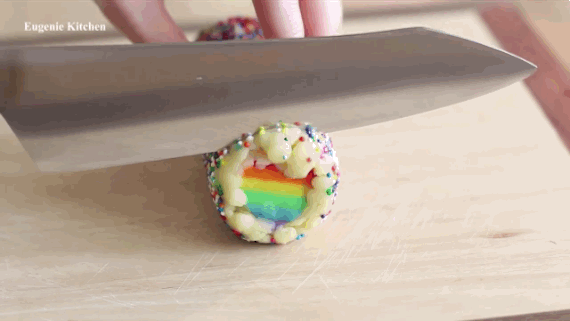 Also on HuffPost:
Cookies You Won't Believe
SUBSCRIBE AND FOLLOW
Get top stories and blog posts emailed to me each day. Newsletters may offer personalized content or advertisements.
Learn more