The images of those women are a step in the right direction, but '80s supermodel Carol Alt says there's still too much pressure on women to stay youthful. "The issue is the media portrays younger women as more desirable," Alt said speaking to Biography.com.
And that needs to change. Alt explained: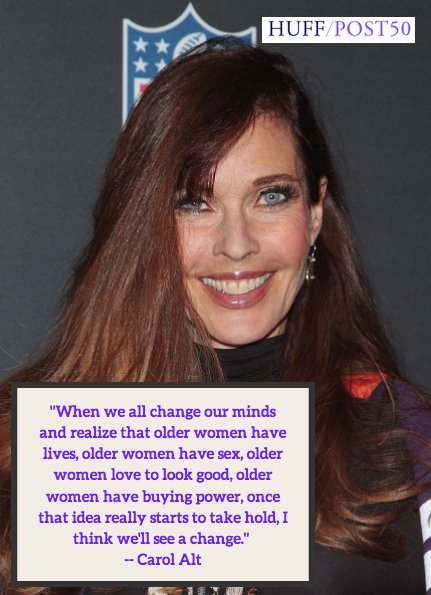 At least in modeling, Alt says, ageism has gotten better since she hit the scene in the '80s. "When I got into the modeling industry 35 years ago, the life span of a model was like five years... Then all of a sudden I was 27, and I was still doing it. Then I was 30, and I was still doing it. I was like, 'You know what? Who said this has to end? Why can't my career just grow with me?'" Her career has had lasting power, as she's now an author and TV host.
Carol Alt, Roshumba & More Supermodel Legends
SUBSCRIBE AND FOLLOW
Get top stories and blog posts emailed to me each day. Newsletters may offer personalized content or advertisements.
Learn more