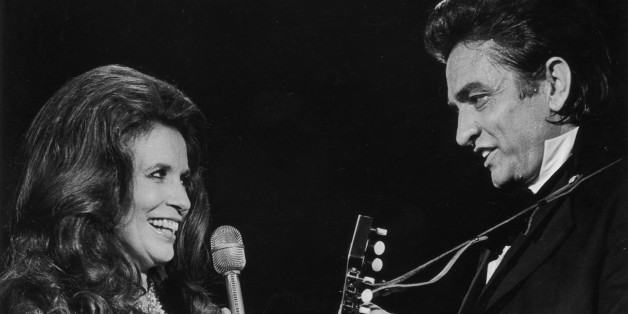 Johnny Cash was one hell of a songwriter -- that's widely known. But the Man in Black was no slouch when it came to writing love letters either.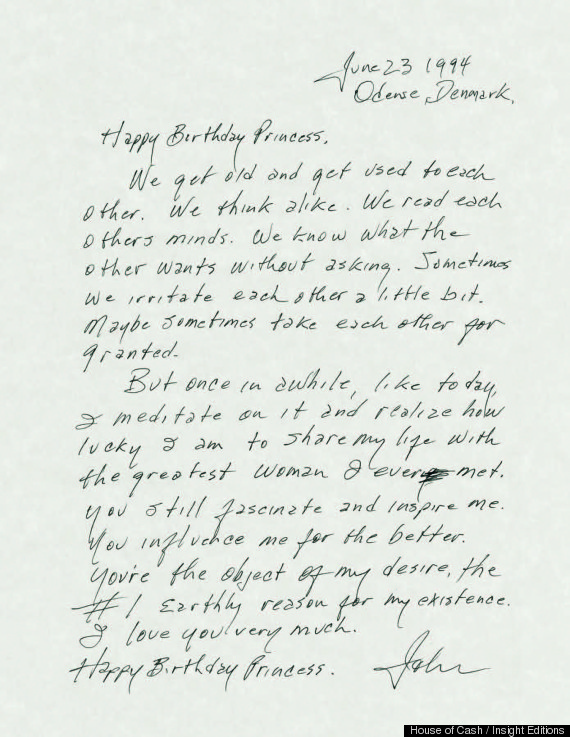 We get old and get used to each other. We think alike. We read each others [sic] minds. We know what the other wants without asking. Sometimes we irritate each other a little bit. Maybe sometimes take each other for granted.

But once in awhile, like today, I meditate on it and realize how lucky I am to share my life with the greatest woman I ever met. You still fascinate and inspire me. You influence me for the better. You're the object of my desire, the #1 Earthly reason for my existence. I love you very much.
Happy Birthday Princess.
- John
The note was featured in the 2011 book House Of Cash, written by the couple's son John Carter Cash.
The book also includes a copy of a simple heart valentine that Johnny gave to June in 1987.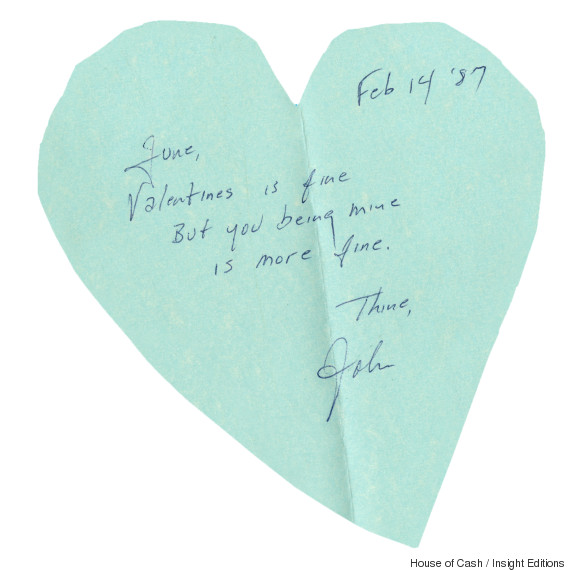 Valentines [sic] is fine.
But you being mine
is more fine.
Photos Courtesy of Insight Editions, LP. House of Cash: The Legacies of My Father, Johnny Cash. © 2011 Cash Productions, LLC. All Rights Reserved
SUBSCRIBE AND FOLLOW
Get top stories and blog posts emailed to me each day. Newsletters may offer personalized content or advertisements.
Learn more