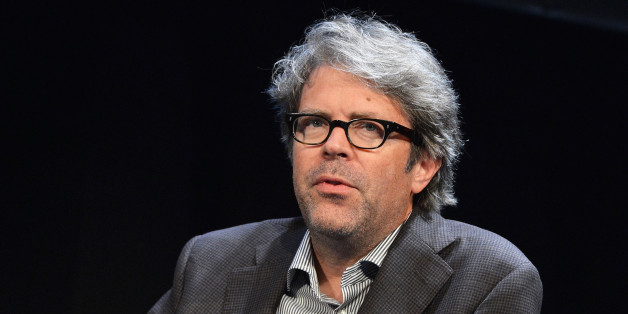 Among his long-standing feuds with things most people like is an ongoing back-and-forth with writer Jennifer Weiner, who called attention to the fact that the themes in his novels -- family and personal relationships -- would've rendered similar stories penned by women less important.
Today, Butler University's journal Booth ran an interview with the writer, in which he said of Weiner, "To me it seems she's freeloading on the legitimate problem of gender bias in the canon, and over the years in the major review organs, to promote herself, basically."
Weiner quipped about the news on Twitter:
Jonathan Franzen is the worst Internet boyfriend ever.
I AM BINGING ON GAS STATION BUGLES ARE YOU HAPPY NOW FRANZEN.
If Franzen believes I've never made a serious case for what I believe --"she just tweets!" -- than maybe his Google is broken.
As was the case in all previous Franzen kerfuffles, the Twitter remarks made by other writers ranged from jocular put-downs to impassioned rants against his work:
WHY IS JONATHAN FRANZEN RUINING GALENTINE'S DAY
Imagine if we listened to Toni Morrison as attentively and carefully as we do to Jonathan Franzen. We'd all be better off--Franzen included.
Jonathan Franzen has never read Jennifer Weiner but he can tell you with 100% certainty she doesn't deserve what she hasn't received.
Arguably, Jonathan Franzen is the best middle-brow white male American writer with best-selling novels over 50 years old but under 60.
Some tweeters defended Franzen, saying the interviewer's questions backed the writer into a corner:
hate the day that I have to be a Franzen apologist--but the guy is getting interviewed & answering honestly. so what if you don't agree?
And still others defended the quality of his work:
"My desires are ... unconventional."

*Reads and enjoys Jonathan Franzen's nonfiction.*
I loved The Corrections. He's a great writer. That's the disclaimer.
Perhaps the ongoing feud between the two writers will worm its way into the forthcoming biography of Franzen's 55 years of life on earth, slated to release later this year.
CORRECTION: A previous version of this article incorrectly stated that Jonathan Franzen had won a Pulitzer. His novel The Corrections was a finalist for the 2002 prize, but he has not been awarded the prize. The post has been updated to correct this.
SUBSCRIBE AND FOLLOW
Get top stories and blog posts emailed to me each day. Newsletters may offer personalized content or advertisements.
Learn more