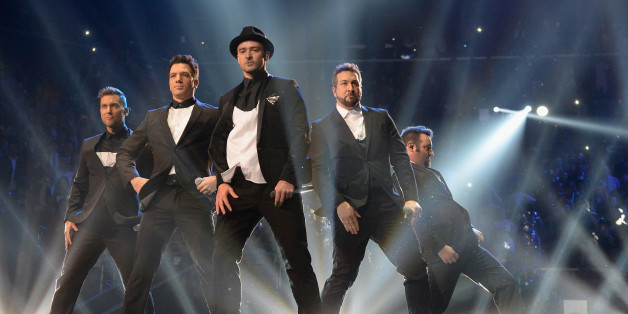 Getty
UPDATE: *NSYNC just tore up our hearts. Lance Bass tweeted on Sunday that despite much speculation and excitement, the boy band won't be reuniting in a "SNL" performance or sketch on the show's 40th anniversary special.
For the record , we are not performing or doing a skit tonight on SNL. But look hard for us in he audience! Fun night ahead! #SNL40
EARLIER: It's bye, bye, bye to your other weekend plans.
The "Saturday Night Live" 40th anniversary special was already going to be huge, but a possible *NSYNC reunion just made it must-see TV. The band's official Twitter account gave fans the best Valentine's Day present ever on Saturday by hinting that the boys may reunite on the show this Sunday:
"Together again...
Gee, it's good to be together again"
#SNL40

— *NSYNC (@NSYNC) February 14, 2015
*NSYNC's reps did not immediately respond to a request for comment from HuffPost Entertainment.
Also on HuffPost:
*NSYNC: Where Are they Now
FOLLOW HUFFPOST