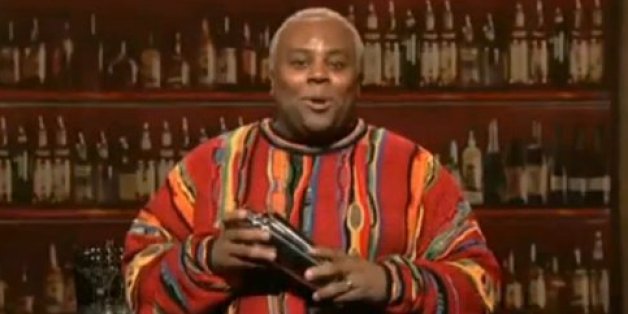 During a star-studded throwback to its classic "Celebrity Jeopardy!" sketches, "Saturday Night Live" worked in a dig at Bill Cosby.
In addition to Will Ferrell reprising his role as Alex Trebek, Norm MacDonald did his Burt Reynolds, Darrell Hammond brought back Sean Connery, Jim Carrey channeled Matthew McConaughey in his Lincoln ads, Taran Killam appeared as Christoph Waltz and Kate McKinnon did her crowd-pleasing Justin Bieber impression.
But the most surprising moment of the sketch came at the end, when Kenan Thompson appeared as Bill Cosby mixing drinks and Trebek (Ferrell) quickly ushered him away:
Also on HuffPost:
Controversial 'SNL' Cast Members
SUBSCRIBE AND FOLLOW
Get top stories and blog posts emailed to me each day. Newsletters may offer personalized content or advertisements.
Learn more