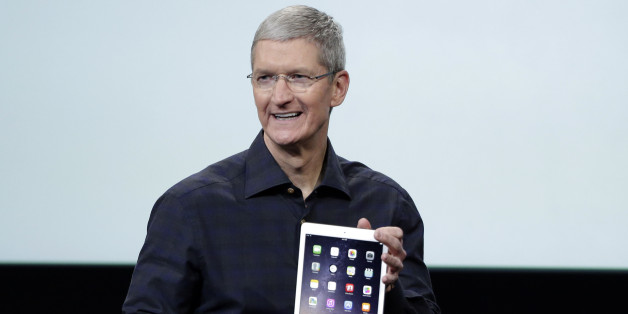 ASSOCIATED PRESS
WASHINGTON -- Apple has ended its relationship with a lobbyist in Alabama who had a record of opposing equality for lesbian, gay, bisexual and transgender people while serving in the state legislature.
Apple recently hired former Alabama state Rep. Jay Love (R) for lobbying work in the state, as first reported by Inside Alabama Politics. As of Tuesday morning, the Alabama Ethics Commission's list of registered lobbyists still included Love as representing Apple.
But Apple, whose CEO Tim Cook is gay and from Alabama, told The Huffington Post that Love is no longer with the company.
"Jay Love does not work for Apple nor does he do any lobbying on our behalf," said spokeswoman Kristin Huguet. She did not elaborate on why the company isn't working with him any longer.
Love said he had no comment on the situation.
Ben Cooper, board chair of Equality Alabama, told the Washington Blade that Apple has hired a lobbyist named Greg Jones, head of the The Jones Group, to replace Love.
"It is my understanding that Apple has terminated their contract with Jay Love and has hired Greg Jones," Cooper told the Blade.
In 2009, Love gained attention for sponsoring a resolution that praised Miss USA pageant contestant Carrie Prejean for speaking out against same-sex marriage.
The year before, while running for Congress, Love aired an ad that touted his position against marriage equality: "Jay Love will stand up to the liberals and fight for what's right. He'll defend the unborn [and] traditional marriage."
Love stepped down from the legislature in 2013 and became a lobbyist focused on education issues.
"While I have never denied my sexuality, I haven't publicly acknowledged it either, until now," he wrote in Bloomberg. "So let me be clear: I'm proud to be gay, and I consider being gay among the greatest gifts God has given me."
Also on HuffPost:
First Ladies' Charitable Causes
FOLLOW HUFFPOST