How long does it take a fashion designer to put together just one fashion week show from start to finish? Fashion therapist and author Tim Gunn says that if you're a big designer like Michael Kors or Donna Karan you're going to be working on several different collections simultaneously, which can take anywhere from 4-6 months to put together. However, these designers have a big team to help them pull it off! A smaller designer will spend even longer getting their show together, about 6-8 months.
For more of Tim's expert fashion advice, view the slideshow below:
Tim Gunn's Essential Fashion Tips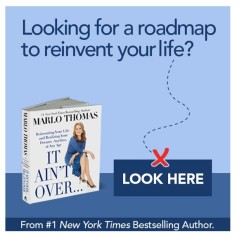 Add Marlo On Facebook:
Follow Marlo on Twitter:

Sign up to receive my email newsletter each week - It will keep you up-to-date on upcoming articles, Mondays with Marlo guests, videos, and more!
SUBSCRIBE AND FOLLOW
Get top stories and blog posts emailed to me each day. Newsletters may offer personalized content or advertisements.
Learn more