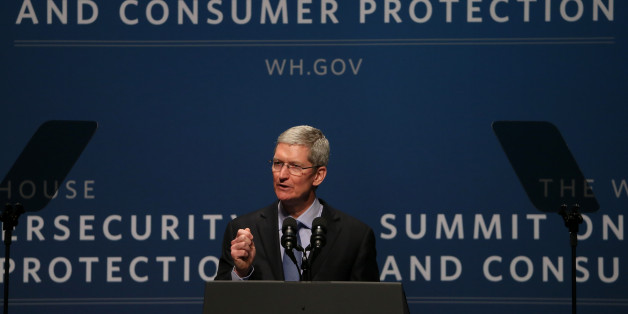 On Friday, the White House convened a "cyber summit" at Stanford's campus in Palo Alto so that business and government leaders could get together and talk, essentially, about how scary hackers are.
There were two keynote speakers: Apple CEO Tim Cook, who got 10 minutes of talking time, and President Obama, who got 30 minutes. Obama focused on the threats to our digital security — "This is not a liberal or conservative issue. Everybody is online and everybody is vulnerable" — and legislation he's proposed, including a revision to the existing law against computer intrusion and a national data breach notification law. He ended the talk by signing an executive order to promote companies sharing information about digital attackers. Cook, meanwhile, spent most of his time promoting Apple Pay and talking about threats to privacy in the name of security.
SUBSCRIBE AND FOLLOW
Get top stories and blog posts emailed to me each day. Newsletters may offer personalized content or advertisements.
Learn more