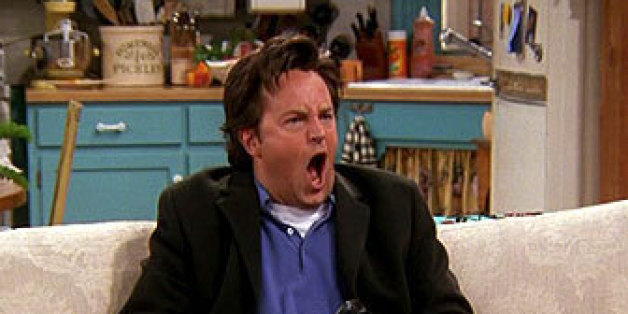 Watch the GIF above. We have Phoebe and Monica talking on the couch, before the shot cuts to a woman who is blatantly not Monica. Obviously, this points to a greater conspiracy that threatens the very fabric of human existence (or just crappy stand-in camera work). Only Bizarro Monica can say.

Also on HuffPost:
"Friends" Goofs To Watch For
SUBSCRIBE AND FOLLOW
Get top stories and blog posts emailed to me each day. Newsletters may offer personalized content or advertisements.
Learn more