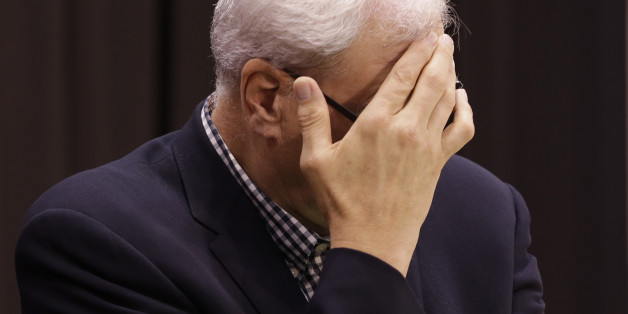 The New York Knicks are not good. The team has the worst record in the league -- even worse than that of the finely tuned tanking machine otherwise known as the Philadelphia 76ers -- and the team's star, Carmelo Anthony, is done for the season.
As a result of all that and a number of trades meant to gut the roster and gun for a high lottery pick in this year's NBA draft, the team is starting people like Lou Amundson and Lance Thomas and getting blown out on a pretty regular basis.
And here's what a highlight play for the Knicks looks like these days (that's an illegal travel for those who can't tell):
But if you are a Knicks fan who finds yourself frustrated by the total incompetency of a team that showed signs of promise as recently as last summer, just know one thing: You're not alone!
Each NBA game is an opportunity for players to show their "best" nature and please the basketball gods...and those who know what
"It"takes.
Today's game vs Cavs gave bb gods heartburn and those that know what "it" takes/means a smh.
The Knicks in a nutshell: Giving those who know what "it" takes a "smh" since 1973.
SUBSCRIBE AND FOLLOW
Get top stories and blog posts emailed to me each day. Newsletters may offer personalized content or advertisements.
Learn more