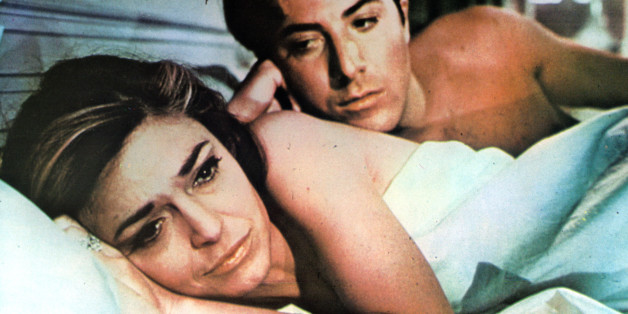 Nothing lasts forever, which means some of your favorite Netflix titles are leaving the site come March. Take this chance to watch the flicks waiting in your queue one last time before they go out of rotation. (If you still haven't seen "The Graduate," even though you really keep meaning to, act now.)
This list is tentative and subject to change. HuffPost Entertainment will attempt to keep the list as current as possible.
Movies and Specials
"3 Ninjas: Kick Back"
"Air Bud"
"Anaconda"
"Arachnophobia"
"Brokedown Palace"
"Cheech & Chong's Nice Dreams"
"Cool Runnings"
"Desperado"
"Dumb and Dumber"
"Emma"
"Evita"
"Fireproof"
"Freaky Friday"
"Fright Night"
"Girlfight"
"Honey, I Shrunk the Kids"
"Jackass: Number Two"
"Lords of Dogtown"
"Old Yeller"
"Ordinary People"
"Out of Time"
"Pretty in Pink"
"Rachel Getting Married"
"Riding in Cars with Boys"
"Robin Hood: Men in Tights"
"RoboCop 2"
"RoboCop 3"
"Saving Silverman"
"Seven"
"Swiss Family Robinson"
"The Baby Sitters Club"
"The Blair Witch Project"
"The Graduate"
"The Possession"
"The Sweetest Thing"
"Troop Beverly Hills"
"Uptown Girls" (March 2)
"The Preacher's Wife" (March 3)
"The Muppet Movie" (March 5)
"Flubber" (March 11)
"The Grey" (March 12)
"House on Haunted Hill" (March 15)
"Muppet Treasure Island" (March 15)
"The Tale of Despereaux" (March 16)
"Romy and Michele's High School Reunion" (March 22)
"Legends of the Fall" (March 31)
TV Shows
"Adventure Time," Seasons 1-4 (March 30)
"Ben 10," Seasons 1-3 (March 30)
"Children's Hospital," Seasons 1-2 (March 30)
"Codename: Kids Next Door," Seasons 4-6 (March 30)
"Cow and Chicken," Season 2 (March 30)
"Dexter's Laboratory," Seasons 3-4 (March 30)
"Dude, What Would Happen?", Season 2 (March 30)
"Ed, Edd 'n; Eddy," Seasons 3-4 (March 30)
"Foster's Home for Imaginary Friends, Season 2 (March 30)
"Johnny Bravo," Season 2 (March 30)
"Regular Show," Seasons 1-4 (March 30)
"Robot Chicken," Seasons 1-2 (March 30)
"Samurai Jack," Season 2 (March 30)
"The Grim Adventures of Bill & Mandy," Seasons 3-4 (March 30)

Best TV Shows To Binge-Watch
SUBSCRIBE AND FOLLOW
Get top stories and blog posts emailed to me each day. Newsletters may offer personalized content or advertisements.
Learn more