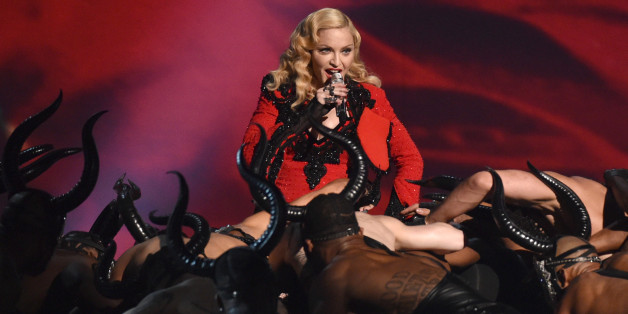 "I don't think she wants my crown," Madonna said. "We live in a world where people like to pit women against each other. And this is why I love the idea of embracing other females who are doing what I'm doing. The only time I ever criticized Lady Gaga was when I felt like she blatantly ripped off one of my songs. It's got nothing to do with 'she's taking my crown' or 'she's in some space of mine.' She has her thing. I do think she's a very talented singer and songwriter. It was just that one issue. And everybody's obviously run with it and turned it into a huge feud, which I think is really boring, quite frankly. And you know what? I don't care anymore. Here's the thing: one day everyone's going to shut up about it. You'll see! I have a plan."
"It's still the one area where you can totally discriminate against somebody and talk shit," Madonna, 56, told Rolling Stone. "Because of their age. Only females, though. Not males. So in that respect we still live in a very sexist society."
Related on HuffPost:
Madonna's Wildest Moments
SUBSCRIBE AND FOLLOW
Get top stories and blog posts emailed to me each day. Newsletters may offer personalized content or advertisements.
Learn more