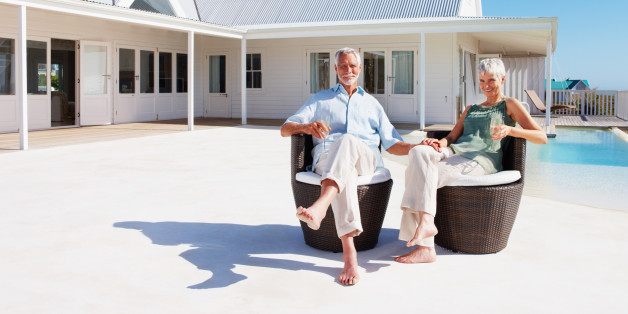 Aging Baby Boomers apparently missed the memo about how badly they've prepared for retirement. While study after study highlights inadequate retirement savings and planning, a new survey and report sponsored by Merrill Lynch finds that a broad cross-section of older Americans are eagerly looking forward to new adventures and, especially, freedoms, in their later years.
"Home in Retirement: More Freedom, New Choices," prepared for Merrill Lynch by the Age Wave consulting firm, focuses on the age-related transitions that people are making in the way they live and how they regard their homes. According to the study, nearly two-thirds of retirees say they are now living in the "best home of their lives" and making active efforts to create living spaces that match their new retirement lifestyles. Nearly as many say they are likely to move during their retirement years, and most of this group has already relocated once.
SUBSCRIBE AND FOLLOW
Get top stories and blog posts emailed to me each day. Newsletters may offer personalized content or advertisements.
Learn more