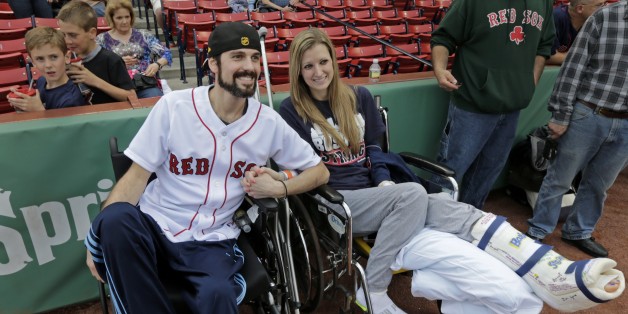 In a statement to People released Wednesday night, Gregory opened up about the separation: "After the decision was made to amputate my leg in November, I found myself having to make an even more painful choice -- to separate from my husband Pete," she said. "Over the last several months I've come to realize that going through such a horrific event together put a fast-forward on our relationship that we each handled differently."
She added: "While my heart is beyond broken, I have a certain peace knowing from day one, I truly gave it my all, and have been fully invested in keeping this marriage, and my commitment before God. I still love Pete with all of my heart and ask that everyone respect our privacy as we try to figure out our next steps."
SUBSCRIBE AND FOLLOW
Get top stories and blog posts emailed to me each day. Newsletters may offer personalized content or advertisements.
Learn more