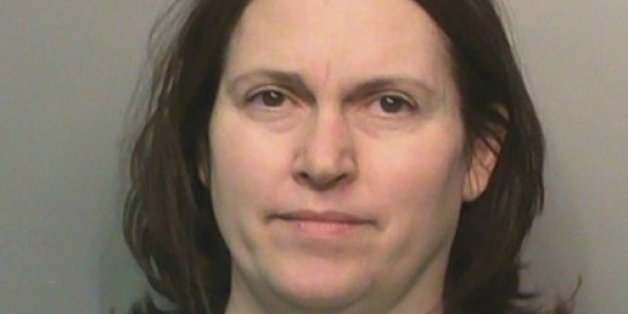 Jennifer Jane Olney, 48, was arrested Tuesday after officers responded to a report of medication and alcohol hand sanitizer overdose at her residence, KCCI.com reports.
Police said Olney's speech was slurred and she was acting aggressively.
Olney's mental state was such that her father went in her place to pick up the girl at school.
After talking with Olney, officers gave her two choices: Turn her daughter over to the Iowa Department of Human Services, or check herself into a hospital for treatment, according to the New York Daily News.
After much crying and yelling, Olney agreed to seek help. She then got off the couch and allegedly kicked her daughter in the leg, which caused the girl to burst into tears.
When officers went to arrest Olney, she allegedly fought back by kicking and screaming, the Des Moines Register reports.
Olney was charged with child endangerment and interference with official acts inflicting bodily injury.
She's being held at the Polk County Jail on $3,000 bond.
SUBSCRIBE AND FOLLOW
Get top stories and blog posts emailed to me each day. Newsletters may offer personalized content or advertisements.
Learn more