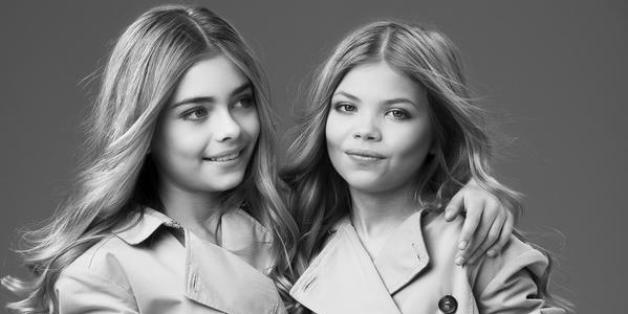 Watch out, Kate and Cara. Your (adorable) competition has arrived.
Twelve-year-old Maya Koski-Wood and 10-year-old Harley Chapman are giving models Kate Moss and Cara Delevingne a run for their money by recreating some of their most popular photos.
Harley is a spitting image of Delevingne, and Maya is a darling Moss in their individual replica photos. But when the girls team up to recreate the models' joint Burberry campaign, it's obvious this won't be their last modeling gig.
Also on HuffPost:
Cara Delevingne For Pepe Jeans
SUBSCRIBE AND FOLLOW
Get top stories and blog posts emailed to me each day. Newsletters may offer personalized content or advertisements.
Learn more