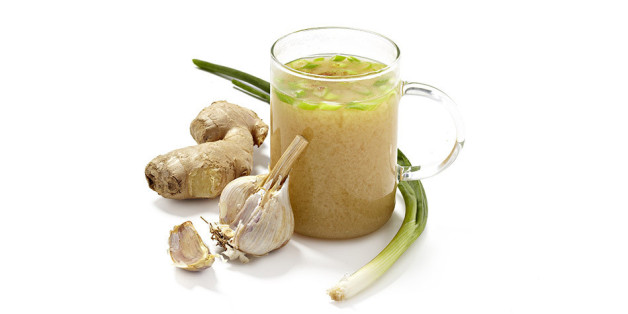 For years, I've been relying on this savory, warm drink when I need something fortifying but don't have the time or energy to make a pot of soup. The combination of miso, ginger, garlic and scallion clears my head in an instant and can stop a cold in its tracks.

Miso Brew

Makes 1 cup
2-3 tsp. unpasteurized miso
1-inch piece of fresh ginger, peeled
1 garlic clove, pressed
1 cup boiling water
1 scallion, thinly sliced
Pinch of cayenne pepper
Place the unpasteurized miso in a mug. Finely grate the ginger and squeeze the juice (about 1 tsp.) into the mug. Add garlic and boiling water and stir to dissolve miso. Add more miso to taste and stir in scallion and cayenne pepper. Serve hot.
SUBSCRIBE AND FOLLOW
Get top stories and blog posts emailed to me each day. Newsletters may offer personalized content or advertisements.
Learn more