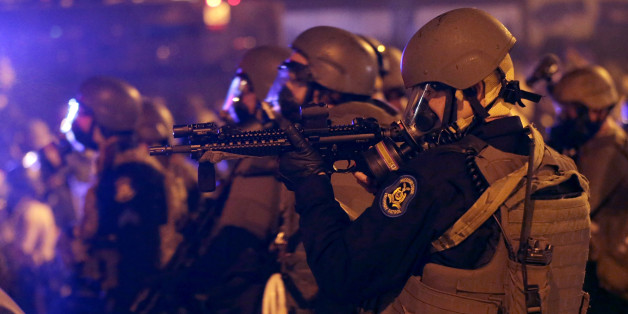 Here are some of the worst offenses detailed in the report:
Ferguson officials routinely sent racist emails:
There's a double standard within Ferguson officials who see blacks as lacking "personal responsibility," yet it was common for officials to write off tickets for their own friends:
Here's one example in which a Ferguson prosecutor dismissed a red light ticket for a judge:
Ferguson prosecutor —who serves as a prosecutor in a neighboring town — dismissed a ticket for Ferguson's judge. pic.twitter.com/g7EdwEAvLh
A woman once called Ferguson police to report a domestic violence incident, but the police ended up arresting her instead:
Officials questioned the policy of fining the city's poor residents for infractions, saying: "How can you get blood from a turnip?"
Yet the city encouraged ways to increase revenues and find new ways to fine residents:
Officials used racial slurs against residents:
The DOJ investigation shows that Ferguson officials' bad actions have significant, life-altering, consequences for residents:
Officials routinely deployed canines against black Ferguson residents:
Ferguson Police Department Report
Also on HuffPost:
Politicians React To Ferguson
SUBSCRIBE AND FOLLOW
Get top stories and blog posts emailed to me each day. Newsletters may offer personalized content or advertisements.
Learn more