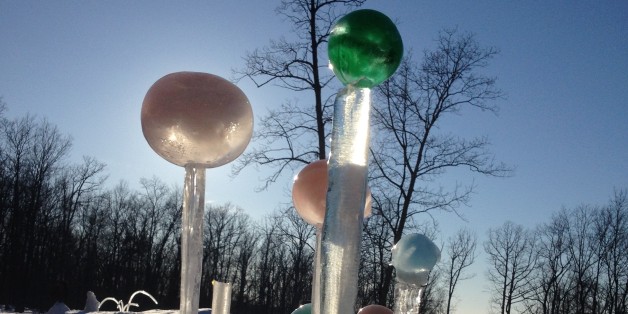 You could vent that frustration by muttering curse words under your breath with every shovel of snow you clear from the driveway. Or you could give Scott Grove's method a try, and make ice sculptures.
The Rochester, New York, sculptor spends some of his free time crafting surprisingly intricate works of ice-based art, including pieces that have been formed into knots and curved into frozen spirals. Alas, when spring arrives, the minimalist sculptures will melt away, hopefully along with any lingering seasonal melancholy.
See some of Grove's work, below:
Also on HuffPost:
Breckenridge Snow Sculpture Championships
SUBSCRIBE AND FOLLOW
Get top stories and blog posts emailed to me each day. Newsletters may offer personalized content or advertisements.
Learn more