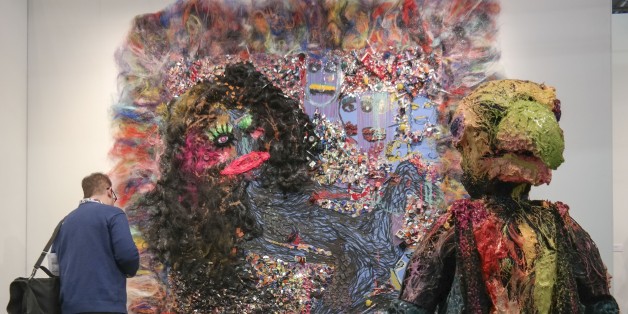 NEW YORK — The golden Saddam Hussein statues hadn't arrived, but Wafaa Bilal decided it was time to come up with a price tag. The 2015 edition of the Armory Show fair would open Thursday to the public.
"I'm thinking $80,000 to $100,000," Bilal said casually to the director of his Dubai-based gallery, as if he were discussing which toppings to put on a pizza.
Read more on The Washington Post
SUBSCRIBE AND FOLLOW
Get top stories and blog posts emailed to me each day. Newsletters may offer personalized content or advertisements.
Learn more