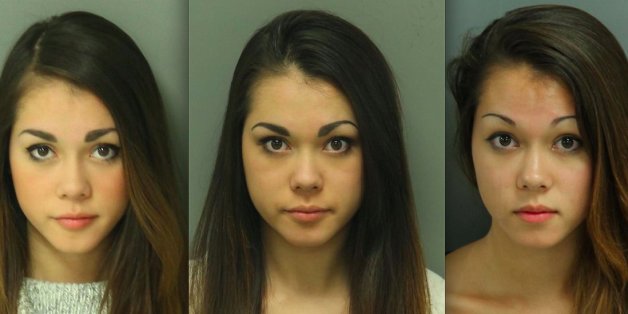 She may think she's cute, but her rap sheet is far from it.
She appears to revel in the fame she cultivated when she posted her mugshot on Dec. 1 last year with the tweet, "Surrendered myself at 7 a.m., got released at 11:30 a.m. Fuck what you heard. And my mugshot's cute."
When another user asked her what she was in for, she replied, "Xanax homie."
Bathrick quickly earned the moniker "Cute Mugshot Girl" as well as thousands of creepy Twitter followers. But on Monday, she added another mugshot to her growing gallery. She's been arrested at least three times in North Carolina on charges including a pair of assaults, the Daily News reports.
When she was arrested in December, other Twitter users were clamoring to post her bail. She reportedly bonded out on Monday, and she and her friends couldn't be happier.
that moment when youre calling wake county detention trying to bail out @_ahleesah and she's already out lmfao
To feel alive is truly a blessing within itself.
It's like a veil's slowly being lifted off my face.. Starting to see meaning in life again.
SUBSCRIBE TO & FOLLOW BREAKING ALERTS
Never miss a thing. Sign up for up-to-the-minute breaking news alerts delivered straight to your inbox. Learn more