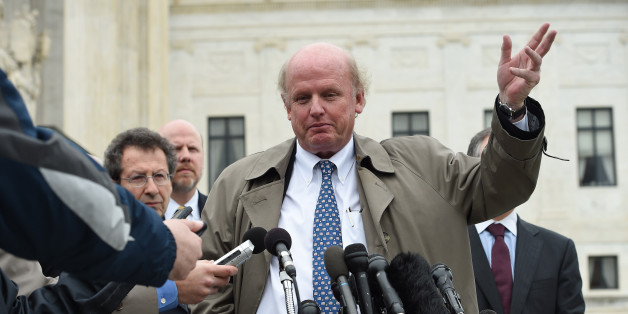 On Wednesday, a lawsuit seeking to defund much of the Affordable Care Act appeared to hit a roadblock when Justice Anthony Kennedy expressed concerns that the plaintiffs' reading of the law is unconstitutional. Though Michael Carvin, the lead lawyer challenging the law, attempted to extract himself from this roadblock, he quickly ran into an entirely different obstacle — his own past writings.
SUBSCRIBE AND FOLLOW
Get top stories and blog posts emailed to me each day. Newsletters may offer personalized content or advertisements.
Learn more