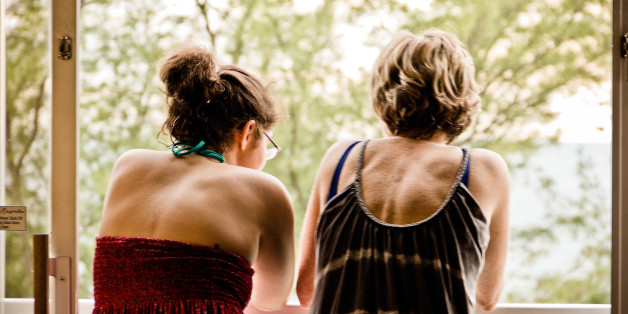 I was raised by one of the most badass women I have ever had the pleasure of meeting — my single mother. My mother wears all black, can quote Vygotsky, and wrote her PhD dissertation when I was in elementary school, while typing on our OG Mac computer and sucking on See's lollipops as I slept. She's basically a real-life, feminist superhero who offered me a constant stream of comfort, love, and understanding while I was growing up, never belittling or disrespecting me — even when I spent hours complaining about petty issues (middle-school girl spats, which Limited Too shirt to wear to a school dance) that paled in comparison to the things she'd been through (divorce and single motherhood). 
SUBSCRIBE AND FOLLOW
Get top stories and blog posts emailed to me each day. Newsletters may offer personalized content or advertisements.
Learn more