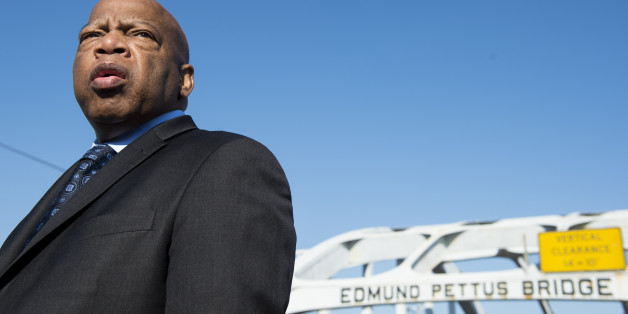 Congressman John Lewis was a young man when he marched from Selma to Montgomery, Alabama with Martin Luther King Jr. in 1965 -- and fifty years later, the memories don't escape him.
Lewis, who has previously been vocal about his experiences in Selma, took to Twitter on Saturday, to share them yet again -- only this time, he recalled his vivid recollection of the march through a powerful series of tweets.
He, along with hundreds of civil rights demonstrators, fell victim to a mass showdown of police night sticks, dogs and tear gas during their march for voting rights. The violent confrontation went down in history as "Bloody Sunday," a day when marchers were subdued and prevented from completing their journey -- but was later overcome.
See Rep. Lewis' incredible account of March 7th, 1965 below.
50 yrs ago today, we set out to march from Selma to Montgomery to dramatize to the nation that people of color were denied the right to vote
About 600 of us left Brown Chapel AME to walk in an orderly, peaceful, nonviolent fashion. #Selma50
When we came within hearing distance, a trooper identified himself and said, "I'm Major John Cloud of the Alabama State Troopers" #Selma50
The man walking beside me - co-leader of the march Hosea Williams - said "Major, give us a moment to kneel and pray." pic.twitter.com/3fvecGNnq3
The Major paused for a minute and then he said, "Troopers advance!" And you saw these men putting on their gas masks. pic.twitter.com/NDAkngX9kE
SUBSCRIBE AND FOLLOW
Get top stories and blog posts emailed to me each day. Newsletters may offer personalized content or advertisements.
Learn more