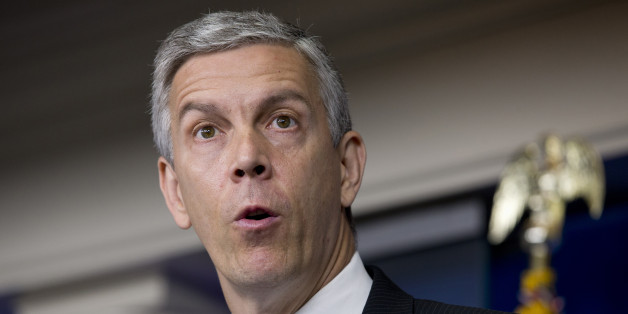 An undisclosed number of debt collectors working for the U.S. Department of Education misled borrowers in distress, obstructing some of them from making good on their debts and likely violating federal law, the Consumer Financial Protection Bureau said in a report Wednesday.
Some of the debt collectors, who work under contracts from the Education Department and weren't identified by the CFPB, threatened borrowers with lawsuits even though they had no intention of suing. Some used call scripts and letters that misled borrowers about the benefits of repaying their defaulted federal student loans. Misleading borrowers about their debts is generally illegal under the Fair Debt Collection Practices Act.
Some of the Education Department's debt collectors also told borrowers that they couldn't repay their debts as part of a federal program unless they made payments using debit or credit cards, even though no such requirement exists. The consumer bureau said this practice in particular -- which was first discovered by the Government Accountability Office in March 2014 -- risked deceiving consumers, a violation of the 2010 financial reform law known as Dodd-Frank.
The consumer bureau's report, based on findings from its exams of debt collection companies during the six-month period that ended in December, comes on the heels of a White House demand this week that the Education Department clean up its debt-collection efforts and implement better oversight of its contractors after years of complaints from borrower advocates and federal investigators.
The CFPB report also comes after the Education Department last month cut ties with five of its nearly two dozen debt collectors -- the most prominent of which was Pioneer Credit Recovery, a subsidiary of Navient Corp., the student loan giant formerly known as Sallie Mae -- over allegations that they systematically misled distressed borrowers when attempting to recover on defaulted federal student debts.
The CFPB's findings raise the specter of further action by the Education Department against its debt collectors. The CFPB may also levy fines or otherwise publicly identify and rebuke the debt collectors. "The relevant financial institutions have undertaken remedial and corrective actions regarding these violations, which are under review by the bureau," the report notes.
Some of the "legal violations" identified by the CFPB were cited by the Education Department in its Feb. 27 news release announcing that it had terminated some of its debt collection contracts, suggesting that the CFPB may have prompted the department to act.
But no lawsuit threats, or false requirements about how borrowers would have to pay, were disclosed by the Education Department -- a reminder that although the department has made some strides under Education Secretary Arne Duncan in its efforts to protect borrowers, its debt collectors may still be routinely harming borrowers.
"We urge the department to use this opportunity to evaluate the entire debt collection system, particularly the ways in which private debt collectors are incentivized to violate borrower rights and ignore the law," Deanne Loonin, director of the National Consumer Law Center's Student Loan Borrower Assistance Project, said this week in response to the White House's demand.
Dorie Nolt, an Education Department spokeswoman, and Patricia Christel, a Navient spokeswoman, didn't respond to requests for comment. Navient has filed two formal protests against the Education Department with the Government Accountability Office, federal records show. The company wants GAO to overturn the Education Department's decision to terminate its contract with them. In a statement last month, Navient said it was "blindsided" by the Education Department's move. GAO isn't expected to make a decision until June.
SUBSCRIBE AND FOLLOW
Get top stories and blog posts emailed to me each day. Newsletters may offer personalized content or advertisements.
Learn more