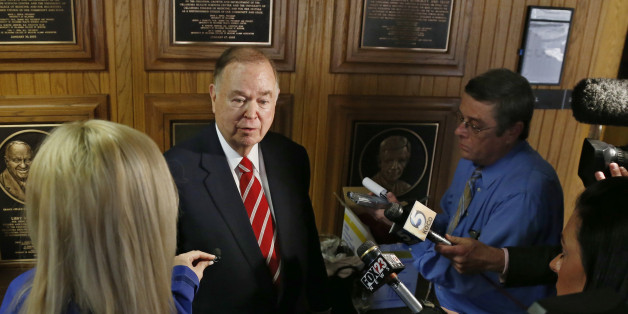 In the 48 hours since several University of Oklahoma fraternity members were caught on video singing a racist anthem, President David L. Boren has acted quickly. Just hours after the video emerged, he called the students "disgraceful" and said he hoped they would leave Norman. And on Tuesday he expelled two who had led the chant.
In acting so decisively, Mr. Boren has departed from the measured, legalistic response that so often dominates crisis management in academe. And while his blunt rhetoric and swift discipline prompted cheers from many, it may have opened up the university to legal challenges on grounds that the students were denied due process or stripped of their First Amendment rights.
SUBSCRIBE AND FOLLOW
Get top stories and blog posts emailed to me each day. Newsletters may offer personalized content or advertisements.
Learn more