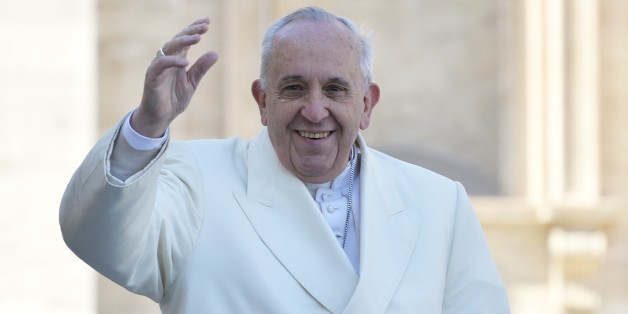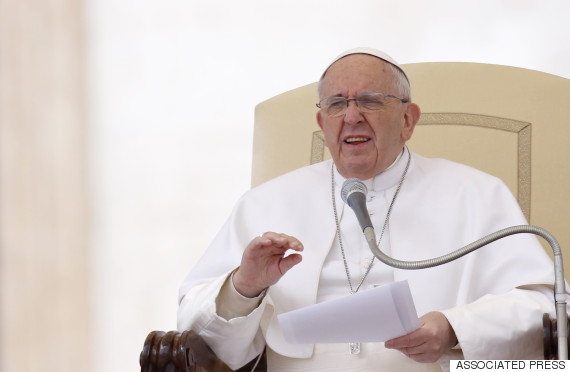 Pope Francis delivers his speech during the weekly general audience in St. Peter's Square, at the Vatican.
Pope Francis (L) receives a shawl as a gift from Sri Lankan Hindu priest Kurukkal SivaSri T Mahadeva during an inter-religious meeting in the Bandaranaike Memorial International Conference Hall in Colombo, Sri Lanka, on January 13, 2015.
Pope Francis (R) meets Israeli President Shimon Peres and Palestinian President Mahmoud Abbas for a peace invocation prayer at the Vatican Gardens on June 8, 2014, in Vatican City.
In [Francis'] mind, conceding that the only way to elevate the role of women is to make them clergy feeds the mistaken notion that clerics are what's most important about Catholicism, when he sees his mission instead as exalting the role of the laity. When he talks about a "deeper theology" of women, this is likely part of what he has in mind—a sort of Copernican revolution in Catholic consciousness, with laity and women the real protagonists of the Church's mission in the world and the clergy a supporting cast.
Pope Francis' Best Photos
SUBSCRIBE TO & FOLLOW THE MORNING EMAIL
The Morning Email helps you start your workday with everything you need to know: breaking news, entertainment and a dash of fun. Learn more