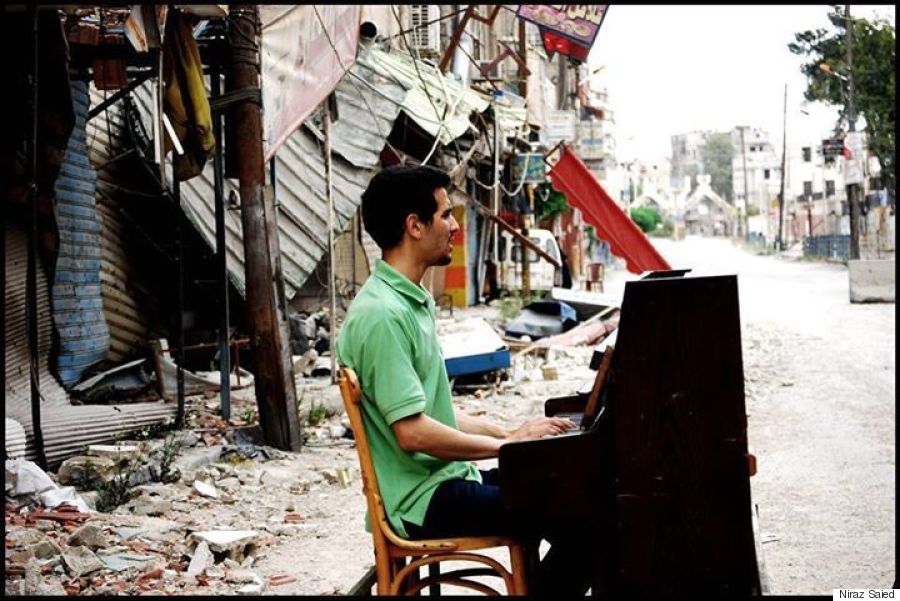 Oh Displaced, Return
"Oh displaced people, return.
The journey has gone for too long.
Yarmouk, we are part of you and that will never change."

Yarmouk Misses You
"Mother, I've really missed you
Come back and ease our minds with your tenderness
My mother, you've been gone for a while,
We've really missed you laughter
Let's all come back to the house and remember when we were young
Play on the roof and hide behind the walls
Yarmouk's eyes are crying, and it asks why did my people leave me?"
"I dedicate this song to the victims of hunger of Yarmouk,
to the victims of the Palestinian revolution,
and all the victims in Syria, every one.
I have this message from the youth of Yarmouk: Stop killing each other."
They Gave Me A Food Parcel And Forgot About Me
By God I am hungry, hungry, hungry
Give me a small sandwich, I want a food parcel.
They turned me away, turned me away.
We just want tomatoes, oh brother.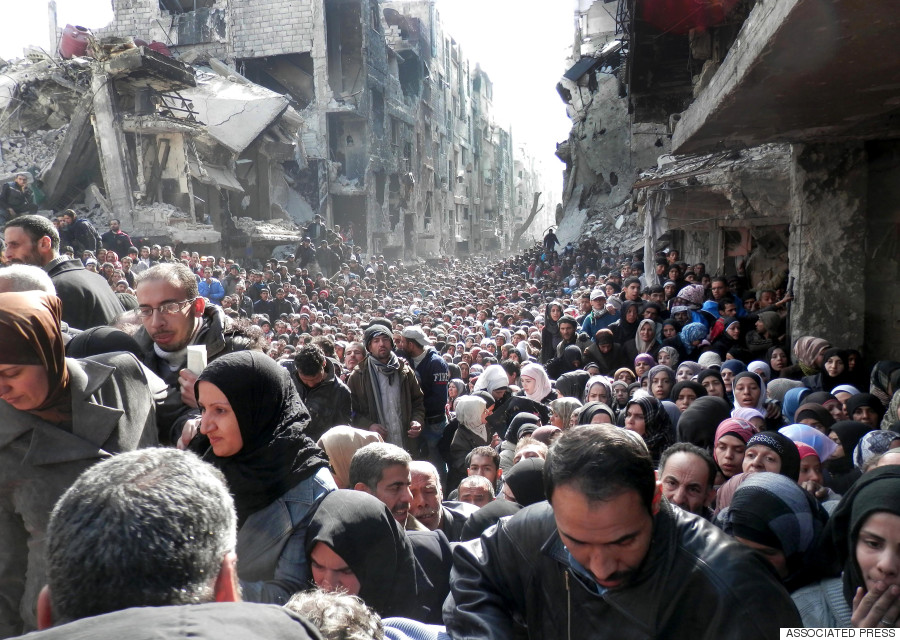 Ahmad's band moves his piano out onto the streets of Yarmouk, Feb. 2, 2014.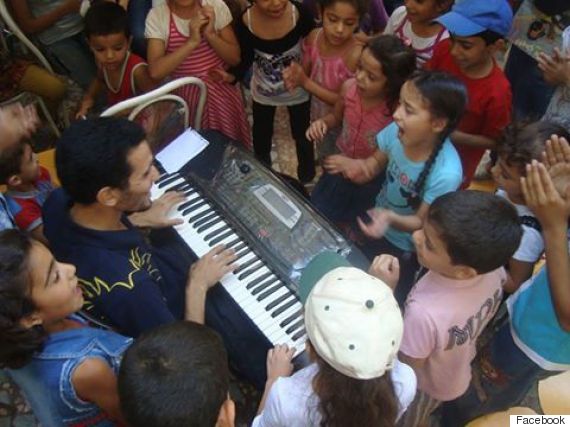 What Is It With These Days?
The world sends delegations,
Delegations come and go.
Then they all spin in circles.
Delegations multiply,
And so do their promises.
Promises, promises, promises,
While our people are dying.