If there are two things you wouldn't typically associate with a hummus recipe, it's the addition of cheese and the color green. And yet, this cheesy green hummus is strangely delicious, making it especially perfect for St. Patrick's Day -- not to mention a unique, healthy snack year-round.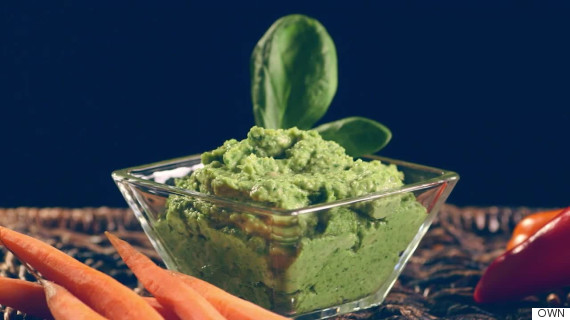 Ingredients
1 can (15 oz.) garbanzo beans
2 Tbsp. tahini paste
1 garlic clove
1 Tbsp. lemon juice
1/2 tsp. salt
2 Tbsp. Parmesan cheese, grated or shredded
1 c. fresh spinach
1/4 c. olive oil
Place all of the ingredients in a food processor and pulse until smooth.
Pour hummus into a bowl and serve with pita chips or fresh vegetables.
SUBSCRIBE AND FOLLOW
Get top stories and blog posts emailed to me each day. Newsletters may offer personalized content or advertisements.
Learn more