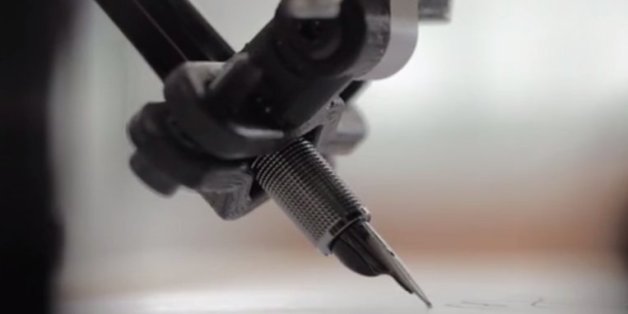 A New York City-based startup has created robots that can learn your handwriting -- and turn digital notes you write into letters penned on crisp stationery that look like you hand-wrote them yourself.
SUBSCRIBE AND FOLLOW
Get top stories and blog posts emailed to me each day. Newsletters may offer personalized content or advertisements.
Learn more