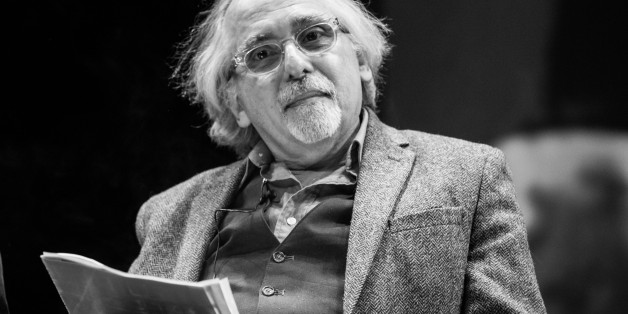 Art Spiegelman and his friend, the jazz composer Phillip Johnston, have collaborated on a project called "Wordless!" It's an unusual live performance that matches Spiegelman's passion for wordless novels (a genre that flourished in the nineteen-twenties and thirties) with Johnston's gift for composing silent film scores. The video above is an outtake from the show about H. M. Bateman's "One Note Man," originally drawn in 1921 for the British humor magazine Punch. Bateman's exquisite timing was cited by Alfred Hitchcock as the inspiration for the Albert Hall sequence in his 1934 film "The Man Who Knew Too Much." You can see the final live performance of "Wordless!" at Columbia's Miller Theatre this Friday.
SUBSCRIBE AND FOLLOW
Get top stories and blog posts emailed to me each day. Newsletters may offer personalized content or advertisements.
Learn more