The video shows Korean beauty transformations between the 1910s and 1940s on model Tiffany Lee, who is a celebrity hair and makeup artist. Starting in the 1950s, the video splits into two screens to reflect the division into North Korea and South Korea. As the transformations continue into the second half of the 20th century, the South Korean styles appear more western while North Korean hair and makeup remains conservative.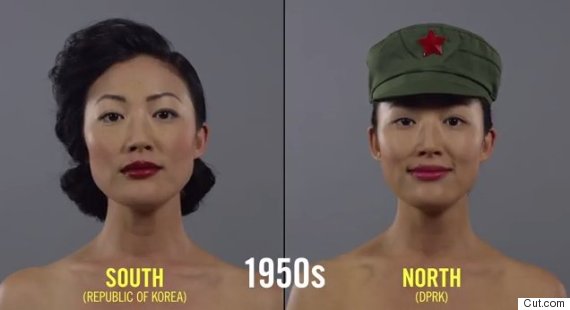 10 Best Retro Hair & Makeup Blogs
SUBSCRIBE AND FOLLOW
Get top stories and blog posts emailed to me each day. Newsletters may offer personalized content or advertisements.
Learn more