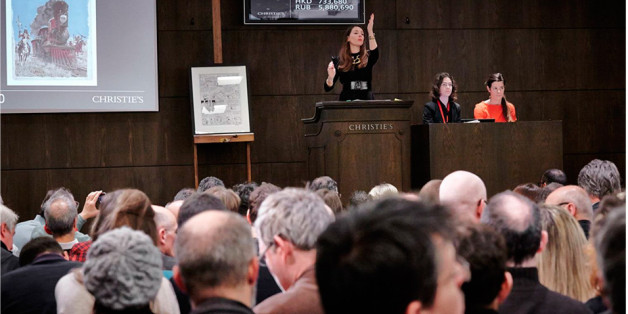 PARIS (AFP).- An original page of artwork from the 1971 comic "Asterix and the Laurel Wreath" went under the hammer in Paris on Saturday for 150,000 euros, with the proceeds going entirely to the families of victims of the Charlie Hebdo attack.
The storyboard from the 18th comic in the popular French series will carry a special dedication by co-creator Albert Uderzo while auction house Christie's said it would waive its commission for the charity sale.

SUBSCRIBE AND FOLLOW
Get top stories and blog posts emailed to me each day. Newsletters may offer personalized content or advertisements.
Learn more