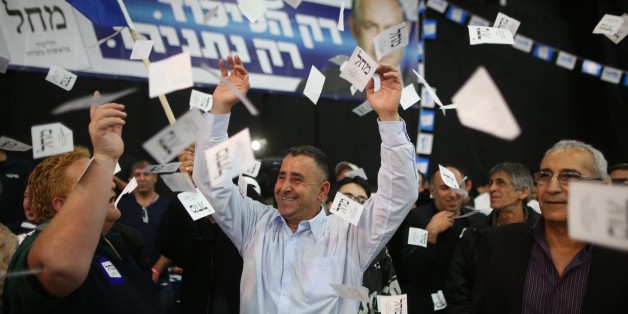 JERUSALEM, March 17 (Reuters) - Prime Minister Benjamin Netanyahu, on Twitter, claimed a "great victory" in Israel's election on Tuesday, after exit polls showed his right-wing Likud party even with its main opponent, the center-left Zionist Union.
"Against all odds: a great victory for Likud, a great victory for the national camp led by Likud, a great victory for the people of Israel," Netanyahu wrote on his official Twitter account.
(Reporting by Jeffrey Heller; Editing by Dan Williams)
More from The WorldPost on the Israeli elections:
SUBSCRIBE AND FOLLOW
Get top stories and blog posts emailed to me each day. Newsletters may offer personalized content or advertisements.
Learn more